Join the Urbandale Chamber
See How Membership Benefits You
Become a member of Central Iowa's Business Chamber and feel confident you are joining an organization that is in the top one percent of chambers nationwide. We are committed to providing our members with opportunities to help grow their businesses to their fullest potential. Experience why metro businesses have voted us, "Best Local Chamber"  for the last seven years in a row and join today!  2023 Urbandale Chamber Membership Application or apply online!   Please note, membership in the Urbandale Chamber includes membership in the Windsor Heights Chamber and Greater Des Moines Partnership. 
Connect with Des Moines' Top Business Network
Build your company and foster new relationships with some of the Des Moines area's most influential business professionals. Discuss your greatest challenges and exchange advice with more than 815 other businesses and 24,000 representatives who understand what you are going through.
By joining the Chamber, you will also be a member of the Greater Des Moines Partnership, and the Windsor Heights Chamber of Commerce, an economic and community development organization that serves the Greater Des Moines area. This alliance will provide your organization with even greater exposure and networking engagements with more business in the Greater Des Moines area. 
Expand Your Horizons with Educational Opportunities
Hear and discuss the latest riveting industry advice from business professionals by attending one of our 100+ annual events or by joining one of our member programs. Here at the Chamber, we understand the value of continuing education in an ever-changing world. That's why we partner with a variety of respectable companies and individuals to bring you the best advice in areas like human resources, strategic development, and leadership skills.  We also created the Central Iowa Business Conference to bring together business leaders from across Central Iowa to learn from nationally-known speakers and each other.
Grow Your Visibility in the Market
Almost 90% of searches start online; take advantage and reach your target audience through our endless publicity and promotion opportunities, like our online directory, social media outlets, and targeted email blasts. Share your story and let the Urbandale community get to know you through news releases, events, job openings, and special offers.
Members also have the ability to sponsor programs and events for additional visibility.  Check out our
Gain a Voice on Industry Issues
Let us help you through the rough times. Here at the Urbandale Chamber, we bring people to the table to tackle the tough issues facing all our members, from small start-ups to large and mature organizations. Ask questions and learn about crucial issues impacting business in our annual, "Talk with Officials" series during the legislative session, or attend our annual Washington, D.C. trip with the Greater Des Moines Partnership. No matter the cause, no matter the issue, we are here to help!
Plan to Attend the Next Urbandale Chamber Event
See Urbandale Chamber Member Programs
Find Your Best Fit for Chamber Membership
Standard Membership Levels
Standard membership to the Urbandale Chamber of Commerce is priced based on the size of your business. Complete with access to various chamber programs and opportunities, our membership is packaged to suit what you're looking for.  All business memberships include the ability to add photos, videos, an expanded description, keywords and bullet-point links to their member listing at no additional charge!  
Membership Costs
Rates for membership are based on the number of full-time employees (2PT=1FT), and payable through a monthly subscription or receive a discount if paid annually!  One full year of membership is required.  Rates are calculated by the following ranges:
0-9 employees – $49/mo
10-25 employees – $59/mo
26-49 employees – $69/mo
50-99 employees – $99/mo
100-249 employees – $129/mo
Individual Member 
Individual memberships are for those who are retired or between jobs, at the rate of $100 per year. There is no business affiliation with this level and benefits are limited.
See What Others Are Saying…
"I have been a member of the Urbandale chamber since 2013. I joined and have been able to network on several levels with lots of diverse industries and people. I have also learned quite a bit from the tools and resources provided by the Chamber. My business has benefited in several ways since then. I have been connected to a lot of wonderful and talented people that have sharpened and enlightened me, and that is what it's really all about. The Urbandale chamber has been a blessing not only to my business but to me personally. The Urbandale Chamber is truly awesome!"
LaYonya Carroll, LMT
Owner, The Zone of Comfort
"Wow, thank you Urbandale Chamber of Commerce for making me feel so welcome. As a new member, I could not have had a better first experience. I joined in July amidst Covid-19, not really knowing what to expect. I have attended several functions via Zoom and each time I met someone new. It has been great to take the conversations from a chamber event to a coffee to learn more about our wonderful members. The best experience thus far is the one event I could social distance and still see people in person. The Welcome back Heroes breakfast at Urbandale High School, to say thank you to teachers for all their hard work and the work to come in our ever changing environment. It was held outdoors in a drive through breakfast line. The Chamber came out to celebrate and it was great to see so many people giving thanks to others in our community. I look forward to more of those face-to-face opportunities as well as the Zoom meetings. I truly appreciate all the Urbandale Chamber does to continue to make these events possible. Thank you!"
Tara Knight-Ortiz
Financial Advisor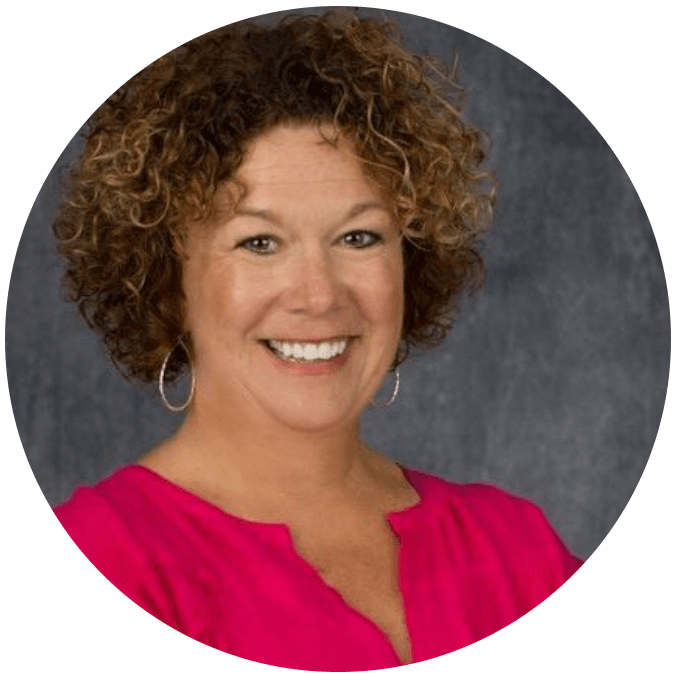 "I've lived in Urbandale for almost 20 years. It wasn't until recently that I became involved in the Urbandale Chamber. Little did I know, it is one of the city's greatest assets. The seamless collaboration between the Chamber and city leadership galvanizes the community to create the most vibrant business community in the metro. The opportunity to network, share best practices, and collaborate with the top business leaders in the Des Moines area is unmatched by other organizations. Urbandale IS Central Iowa's business chamber."
Leisa Fox
Fox Growth Strategies
"Determination, hard work, prayer to the good Lord for direction and with the direction of the Urbandale Chamber of Commerce, dreams do come true if one is willing to work, network and take advantage of all the opportunities the Chamber has to offer. The Urbandale Chamber has changed me and my family's life and now I am able to make an impact on other people's livelihood by offering and creating jobs through Big Al's. What was just a dream has turned into more than I ever could have imagined. The Urbandale Chamber of Commerce, its members, executive staff, and Ben Buenzow believed in me before I believed in myself and for that, I am eternally grateful."
Al Laudencia Owner,
Big Al's BBQ & Catering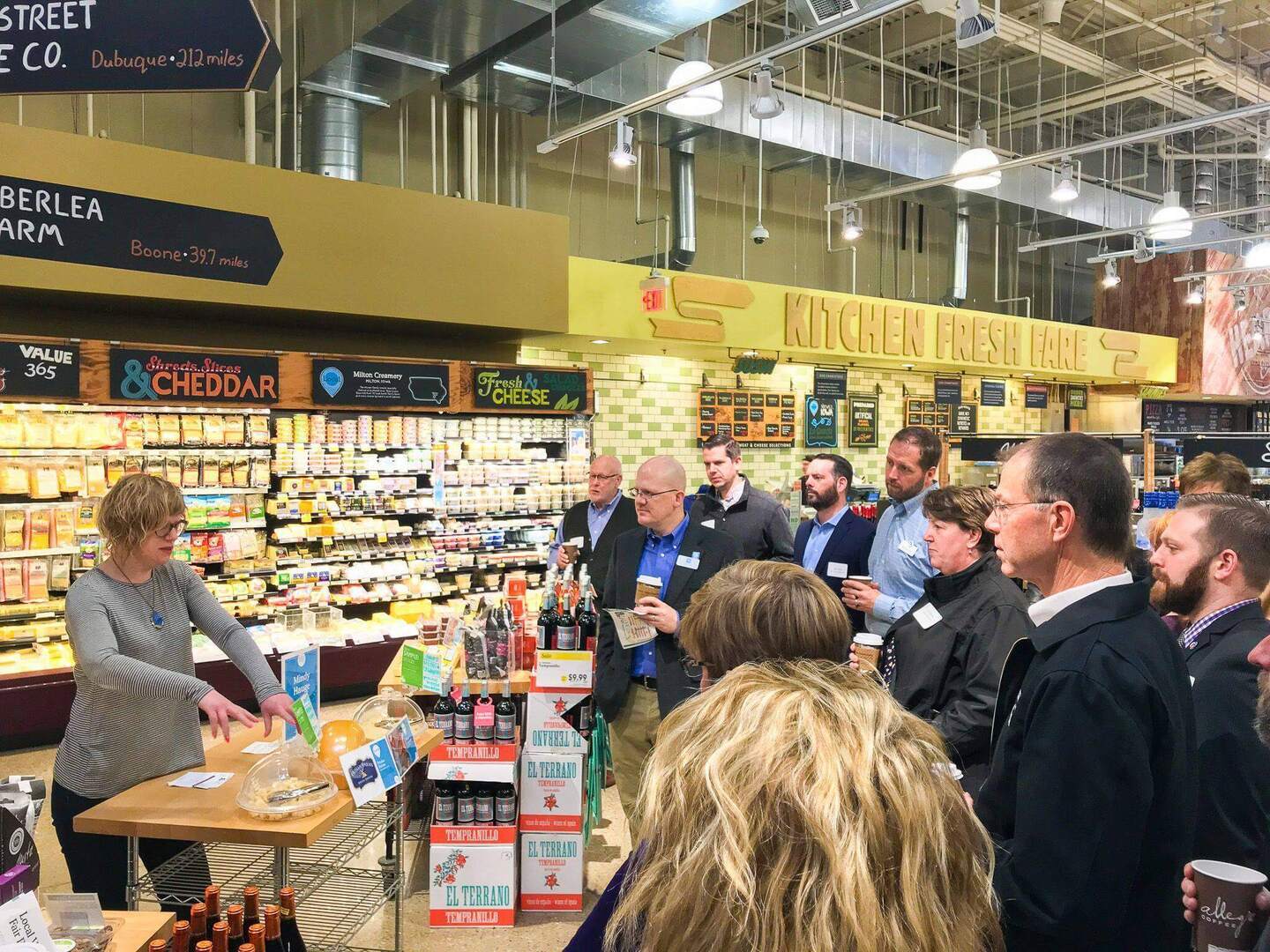 Investor Membership Levels
Enjoy even more benefits than our standard membership packages when you become an Urbandale Chamber Investor. The Investor Partnership packages are not based on employee size, but rather unique marketing, brand, and access benefits, based on your company's unique goals.
Chairman's Circle – Annual Investment of $10,000
Designed for business community leaders looking to create the highest level of impact, this premier level of investment includes a customized benefits package centered on your business and its unique goals.
Trustee – Annual Investment of $5,000 
This advanced level of investment will provide your company with exclusive opportunities to share insights and connections. This package also includes a customized benefits package centered on your business and its unique goals.
Elite Partner – Annual Investment of $3,250
This level of membership allows a company to be seen as a strategic partner of the chamber, through brand awareness, marketing packages, and other opportunities.
Platinum – Annual Investment of $2,000
This is another popular level of membership, as it enhances the member's brand, marketing, and membership status in the chamber.
Sign Up to Join the Chamber Today!